Book Sale
We are selling the late Dr. Quadflieg's personal book collection.
14.11.2019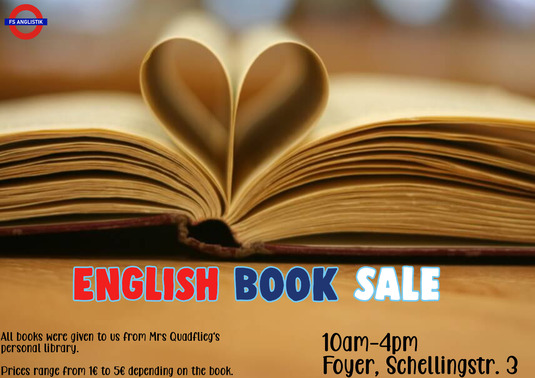 When our former studies coordinator, Dr. Helga Quadflieg, died her sister donated her books to us. We are now selling them to everyone who is interested. We have novels, feminist literature, English subject literature and much more.
Every few weeks our Book Sale takes palce in the foyer of Schellingstr. 3. For further information please look at the Fachschaft Anglistik bulletin board in Schellingstr. 3.
The price is either determined by the thickness of the book (50 cents for 1 cm), or you buy a paper back for 5 Euros and fill it up.